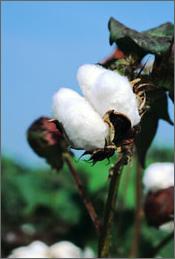 At B.L. Freedman & Company we keep the United States and worldwide manufacturers of textile products supplied with superior-quality yarns and fibers.

We have over 75 years of experience and bring to each transaction a high level of integrity, responsiveness and market-awareness. We take the extra time to understand our customers' needs. We make sure that we are current on industry trends and technical innovations. We are in constant contact with manufacturers so we know who is reliable and who has the best product. On behalf of our customers, we are detail-oriented and follow each order from inquiry to delivery ensuring the best price and best delivery. That's why our customers and suppliers come back to us time and time again, why much of our business comes through referrals and why we've built lasting relationships dating back over 40 years.





Barry Freedman's experience in the textile industry began at Philadelphia College of Textiles. He launched his career at J.P. Stevens & Co. in 1958. Since starting in the brokerage business in 1959, Barry's specialty has been yarn and fiber and he has developed a high level of expertise as well as ongoing relationships with customers and suppliers.

When she joined her husband at B.L. Freedman & Company in 1998, Barbara Freedman brought with her over 35 years of in-depth knowledge of the textile industry gained while working at Milliken & Company, Hoechst Fibers and Greenwood Mills, Inc.